ECG is short for Electrocardiogram and it is a painless and non-invasive way to help diagnose several common heart diseases. Throughout the test, a radiologist at the imaging centre will be by your side and assist you throughout the process. Arun Imaging is a renowned Imaging Centre In Delhi that facilitates many tests including this one. You can expect timely results from our end and if it's not possible for you to come to the centre to collect the results, you can avail the service of getting online reports.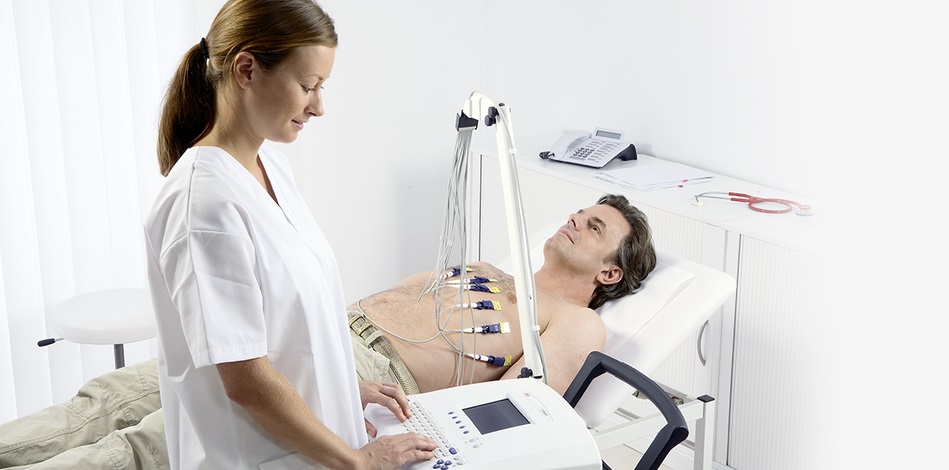 But, if you are wondering what all will you go through during an ECG Scan, then this is the guide you'll need:
The technician might ask you to shave the body part on which the electrode will be attached. You will first be asked to change your clothes and wear a hospital's gown instead. Then the technician will ask you to lie on an examining table. The electrodes will then be connected to your chest and maybe limbs too. These help in recording the electrical activity of the heart and the wire attached to the electrodes are attached to the monitor where all the activities can be tracked. Breathe normally during the electrocardiogram. This test will take only a few minutes and during the process, you will be requested to not move talk or shiver as it may distort the results.
Now when you know the procedure, you can fix your appointment for ECG Test In Delhi at our centre. We promise to deliver accurate reports in the minimal time-frame. Call us to know more.