If a person is suffering from the problem of irregular heartbeats, it might be a sign of serious concern. Arrhythmias can be a leading cause of such activities and it can turn out to be very harmful to health. Pacemaker surgery is suggested to the patients as a treatment in which a machine gets fit to the chest of the sufferer. But not everyone who suffers an abnormal heartbeat is an ideal candidate for the surgery. She/he has to go through various examinations and tests that need to be done for finding out if the body is fit for the surgery or not.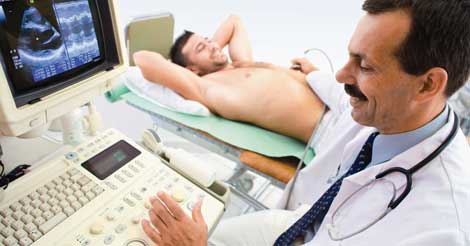 Echocardiogram – The heart's size and thickness is examined through sound waves that are collected by the transducer placed on the chest. Arun Imaging can help you get reliable ECHO Test In Delhi at the clinic at affordable rates.
Electrocardiogram – The heart's electrical signals are measured by placing sensor pads with wires on the skin.
HOLTER Monitoring – During this test, the patient has to wear a device for the whole day, as it helps in tracking the rhythm of the heart for 24 hours.
Stress ECHO Test – During stressed hours, the rate at which heartbeats changes. Stress ECHO test is used to measure the heart's activities during stressful periods as the patient is asked to perform activities that increase heart rate.
These tests can help in finding a person's suitability for operation. Get yourself tested at one of the renowned Imaging Centre In Delhi - Arun Imaging, which is renowned for providing appreciable services. Fix your appointment by calling us now.