It's the anniversary of our imaging centre and we are giving the treat to the ones who are in immediate need of it. Arun Imaging is celebrating its 25 years of giving clear and timely reports to its patients. On our silver jubilee, we decided to make the ones happy because of whom this journey has been successful – our valuable clients. All the tests at our Imaging Centre In Delhi will be available at a discounted rate. Yes, to celebrate the happiness with our clients, we are providing a discount of 25% on every investigation who will reach us. Though, the discount is valid from 10th December – 15th December 2018.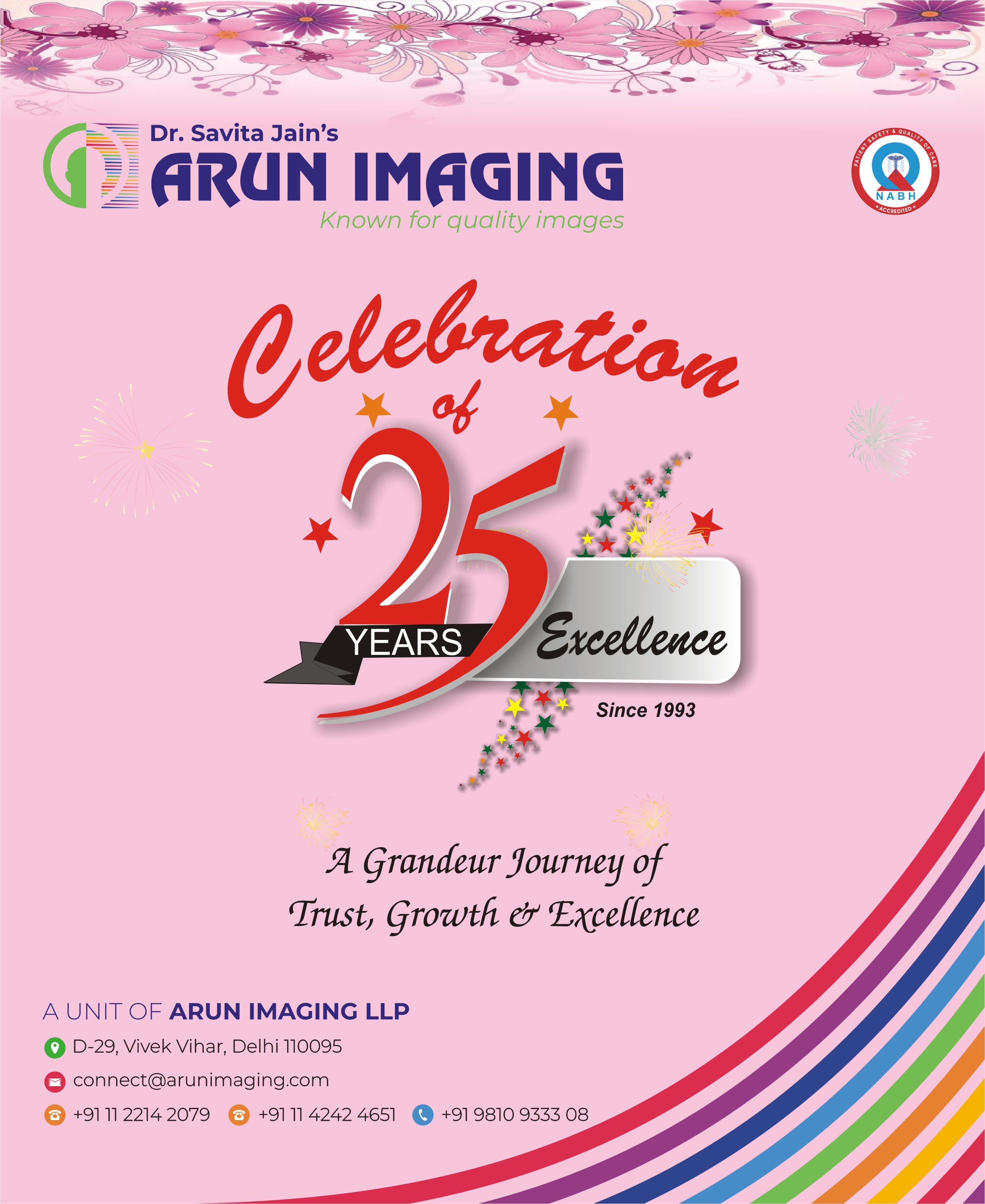 Why Choose Arun Imaging?
If you are wondering as to why you should visit us for getting all your tests done, then you must read all these points to understand that why we are considered to be on the epitome among all others in our domain.
We offer timely reports and to provide convenience to the patients, we also provide reports online.
At our Imaging centre, we make use of the advanced technologies and reliable techniques.
We are equipped with helpful and skilled staff members who have a friendly approach and assist the visitors wisely.
Cleanliness of the centre is assured by us and we make sure that we are offering the same.
The costs we charge are very reasonable and the additional discount of 25% on every test during a certain period is highly benefitting to the patients.
We offer ECHO Test In Delhi and various other imaging tests at a genuine cost and make use of the updated technologies. Call us if you need to book an appointment.